Crimson Chiropractic Center Reviews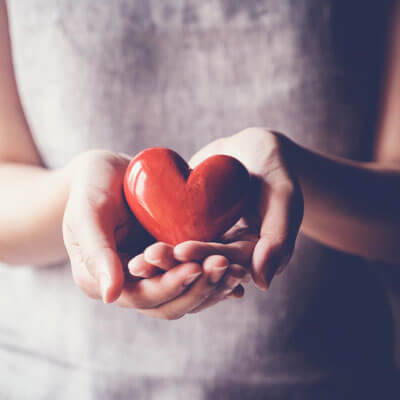 What Our Tuscaloosa Patients Say
At Crimson Chiropractic Center we love when patients share with us their feedback and comments after chiropractic care. Please read our patient testimonials below to see what other people have achieved through their tailored treatment plans with us.
Share your stories too! Click here to send us your feedback so that we can help to spread the word about the benefits of natural Crimson Chiropractic Center care.
For more information, or to schedule an appointment contact us today.


Better Than I Have Felt in Years!
I have been suffering with migraine headaches for 32 years. I was 21 years old when I had my first migraine. Over the years, I have been to at least 9 doctors. Preventative medication has helped some, but still certain things like strong odors and stress still will trigger a headache. I first saw Dr. Richardson in 2008. I was so impressed with his concern for me and how friendly and caring he and his staff were. X-rays were taken and an exam was done. After about one month of treatment, my headaches were 80% better and I am no longer taking my preventative medicine. I continue to see Dr. Richardson once a month for my adjustments. I would highly recommend Dr. Richardson. He has helped me feel better than I have felt in years!
~Rhonda M.
Truly Life Changing
First time to any chiropractic service. I was nervous and had mixed feelings. But after my visit and speaking to everyone those doubts soon left me. Today I have completed my second week of visits and I feel great. Each visit has been with smiles and encouragement from all at the office. Totally glad I went into your office that first day, truly life changing. Thanks And God Bless.
~Robert M.
Scoliosis
I have been dealing with scoliosis since I was 12 years old (now 55). I wore the Milwaukee Brace all through middle and high school. For reasons unknown, my spine started curving again in my late 30′s and I had to have two rods surgically inserted (Cotrel-Dubosset rodding procedure) at the age of 38. Due to complications from that surgery, I have dealt with chronic pain since 1993. I have had every procedure, block, etc. available with very little success. I have even done alternative therapies (I am a 2nd degree Reiki Master) to help keep the amounts of medications I have to take to a minimum.
After a bad car accident August 2009,
the amount of pain increased significantly and to different areas. It got so bad that I couldn't even take a breath without crying in pain. My husband had stopped by Dr Richardson's office one day and happened to have his card so he called to ask if they could help someone who has rods and whose spine is fused. The day I went for my first visit I was in the worst shape I ever remember being in.
Everyone at Crimson Chiropractic Center is very caring and friendly—I got a good feeling right away. After my very first visit I got relief! I couldn't believe it! About 50% after the first treatment and by the end of the second week I was feeling pretty good again! I am amazed at the progress I have made with Dr. Richardson's help and I recommend Crimson Chiropractic Center to anyone having any discomfort at all – They're the best!!
Thank you Dr. Dave for helping me get my life back again!! You're all a blessing to me (and my husband, who is now also a patient). I know we're in great hands!!
~JoAnne M.
Very Professional
On my initial visit to Dr. David Richardson I was in excruciating pain in my neck and left arm and into my left hand which had lost mobility and was numb. Dr. Richardson was very professional and explained specifically what I was experiencing and his prescribed treatment for it. His approach was very reassuring for me and my husband as well.
My husband who is a pastor requested that Dr. Richardson pray the prayer of of agreement with us for my complete recovery. I thank God for a physician who knows who he is in Christ and who is professional. It was because of his faith and expertise that I drive from Birmingham, Alabama to Tuscaloosa, Alabama for treatment.
The office atmosphere is pristine and relaxing and his staff exceptional! They are the prerequisite to treatment for the patients. They exemplify the professional warmth and genuine concern for the patient which places them at a complete relaxation and peaceful state. Needless to say my left hand and arm are pain free and my neck is 90% pain free. I recommend him without hesitation.
~Brandy G.
Completely Pain Free
About two years ago my lower back and left leg had become so painful that I was seriously considering using crutches to help me walk. After a month's treatment by another doctor, he gave up on me and made me an appointment for an MRI. I was told to take the results of the MRI to a neurosurgeon for surgery. A friend referred me to Dr. Richardson. After three weeks treatment, I was completely pain free. I would certainly recommend Dr. Richardson to anyone with back pain and I have done so several times.
~Bill S.
A Blessing in My Life
When I first visited Dr. Richardson's office I was in terrible pain. I had never experienced anything like that before the pain went from my right hip down to the knee. I was miserable standing, sitting and walking.
Once Dr. Richardson began adjustment on me it took awhile for me to get used to it. Once I got use to it I could tell the difference. That pressure on my nerves got much better. Life became better for my daily living.
Dr. Richardson and his entire staff were so pleasant and professional. They always made sure that I was comfortable at all times. They are always so helpful.
I have been a patient of Dr. Richardson's for a long time now and I find him to be so pleasant at all times. Dr. Richardson always has time to stop and talk or answer questions that I might have. He will ask me if I was alright and how I have been.
I will recommend Dr. Richardson to anyone who may have any problems with their body functions. I already sent a few people to his office and will continue to do it. I thank God for Dr. Richardson. He has been a blessing in my life.
~Pearlie J.
Back Pain
I had two major back surgeries, and was about to have a third one. I was still having really bad problems with my back, crippling, could not walk, sit, sleep or eat without pain. My response to treatment was almost immediate. I was sometimes carried in or had to use a crutch, but I always walked out. Dr. Richardson's family and staff have always been absolutely wonderful to me. I would recommend Dr. Richardson to anyone and everyone who really wants relief from back pain.
~Elbert B.
No Longer Taking My Preventative Medicine
I have been suffering with migraine headaches for 32 years. I was 21 years old when I had my first migraine. Over the years, I have been to at least nine doctors.Preventative medication has helped some but still certain things like strong odors and stress still will trigger a headache. When I first saw Dr. Richardson I was so impressed by his concern for me and how friendly and caring he and his staff were. X-rays were taken and an exam was done. After about one month of treatment, my headaches are 80% better. I am no longer taking my preventative medicine. I continue to see Dr. Richardson periodically for my adjustments. I would highly recommend Dr. Richardson. He has helped me feel better than I have felt in years.
~Rhonda M.
A Miracle
I started coming to see Dr. Richardson after my daughter told me how he had helped her. I was very skeptical at first. But after six years of chronic pain I was ready to try anything, so I packed my bags and drove the 250 miles from my home to his office. I had been to too many medical doctors and was on multiple prescription medications and was still not getting any relief from the bone and joint pain that I was experiencing. After just a week of visits, Dr. Richardson had made me feel better than I had felt in years. The pain was not completely gone, but it was much relieved and I was actually able to function again.
For the next year I would visit Dr. Richardson occasionally when the pain would become unbearable again and after just a few treatments I would feel much better. Although these visits were wonderful, I did not fully realize the value of chiropractic care until just this week. Last week I began experiencing a numbness and tingling sensation in my left arm that soon traveled to my leg and eventually left me unable to walk without a limp and horrible pain. After a visit to the emergency room to make certain that I wasn't having a heart attack or stroke, I decided to ask Dr. Richardson for his advice. Since all of my other health concerns checked out, he felt certain that my symptoms were caused from a pinched nerve. After my first treatment, the numbness began to disappear and after the second visit, I was all but cured. To me this was a miracle!
Today I feel better than I can remember feeling in a long time. I have no numbness, sensitivity or pain. I am smiling more than ever and that feels wonderful. And while Dr. Richardson gets all the credit for my physical healing, I can't close without mentioning that his staff are responsible for a lot of my smiling! They are absolutely wonderful and make me feel like I am visiting family and friends not a doctor's office. I have made myself a promise that I will take the time to take better care of myself and that will start with making certain that I make the 250 mile trip to visit my daughter and extended family at Crimson Chiropractic Center.
~Theresa R.
Listened To My Concerns
I had an injury to my neck that I received while working as a registered nurse, and if I hadn't kept my adjustments up the injury would have been much more serious. But thanks to Dr. Richardson, it was only minor. I had severe pain and limited motion in my back and neck. I am more mobile now and the treatments have allowed me to function more. Dr. Richardson and his staff have always been very professional and friendly. They always treated me kindly and listened to my concerns. I would highly recommend Dr. Richardson to anyone looking or in need of a chiropractor.
~Carolyn S.
Very Courteous and Professional
Shortly after getting out of the service I noticed my body making a change for the worst. Every day it felt like my weight was shifting to the right more progressively. The first symptoms to hit were IT band friction syndrome and a calf strain due to the balance change. As time went on neurological issues started to develop and that is when I realized help was needed. After my first visit to Crimson Chiropractic Center, my nerve issues were relieved, and my mobility greatly increased. I could tell my body was adjusting to the treatment plan. My chronic back pain finally experienced relief and mt quality of life improved immensely. I was very impressed with the clinic as a whole. From the moment I walked in, I felt very welcomed. The staff was very courteous and professional. Dr. Fowler was one of the most thorough and patient doctors I have ever experienced.
He took the time to answer all my questions and gave me a specific treatment plan. Not only does he go over the x-rays with you, he also went out of his way to provide me with a heel lift to help with my posture. You can tell that Dr. Fowler has passion for his profession and cares for his patients. I would recommend Crimson Chiropractic Center to anybody that has any type of spinal concerns or discomfort.
~Christian S.
Attentive To My Needs
I was suffering from lower back pain and reached a point where I was struggling to stand up straight. After finding myself having difficulty accomplishing small tasks like getting out of bed without pain, I reached out to friends for recommendations. One friend suggested Dr. Richardson and I made an appointment.
Once I met Dr. Richardson, he was able to help me recover my health and live a normal life without pain. Now on a normal maintenance plan, my symptoms have relented other than an occasional flare up.
Both Dr. Richardson and Dr. Fowler are extremely friendly and are attentive to my needs as a patient. I always feel better after my monthly appointment, and I know that being in their care is for my benefit. After approximately 12 years as a patient of Crimson Chiropractic Center, I am happy to refer them for all the good work they do.
~Geoffrey H.

Crimson Chiropractic Center Reviews | (205) 345-2009