Department of Transportation (DOT) Physicals in Tuscaloosa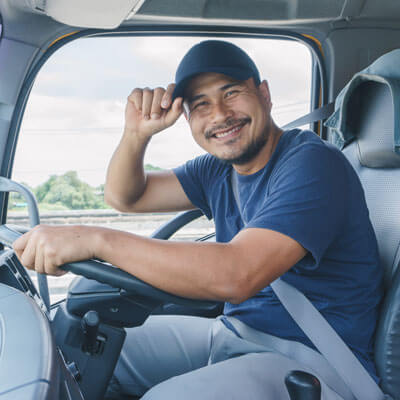 Dr. Richardson and Dr. Fowler at Crimson Chiropractic Center are Certified Medical Examiners for the Department of Transportation (DOT), serving Tuscaloosa and Northport. They are nationally certified to perform DOT physicals for individuals or companies that require a Commercial Driver's License (CDL).
Preparing for Your Exam
Please follow these instructions for your exam:
Make sure to continue taking your prescribed medications as usual.
Don't use the restroom just before your appointment. You will need to give a small urine sample for a kidney screen. This is NOT for a drug test unless your employer has specifically ordered a drug test along with your exam.
Bring your valid driver's license and/or other photo ID.
Wear or bring eyeglasses or contact lenses if needed.
Bring a list of your current medications.
Frequently Asked Questions
How Long Is A DOT Medical Card Good For?
· 2 years, if you meet all the FMCSA DOT Regulations for Commercial Driver Fitness.
A limited time, usually 1 year or 6 months, if periodic monitoring is required for certain medical conditions.
A limited time, usually a 1 to 3-month window, if you have a recently diagnosed condition that you are working with your primary care doctor to get under control.
Disqualified. A medical condition or medication may cause your medical card to be disqualified until the disqualifying conditions are rectified.
Do I need to bring the DOT Physical form with me?
No, we have all the forms that are needed.
Does a DOT physical include a drug test?
No.
What is the urine test used for?
This test screens for sugar and protein to determine that there is no early onset of conditions like high blood pressure, diabetes, or kidney infection breaking down the kidneys.
Come in Today and Get Back on the Road
No appointment is necessary. Just stop in—we'll do a speedy, thorough exam so you can get return to the road!
CONTACT US »

Department of Transportation (DOT) Physicals Tuscaloosa AL | (205) 345-2009